Saturday, June 30
my only freind/friend wilbert dance night guardian
wilbert "hey you have an ass and titties orbit."
jamie"what?"
wilbert"open your eyes when you dance."
jamie"i just want to be dead."
goth chick #1" do you want a snow cone?"
jamie"what?"
goth chick #1 " a snow cone..."
jamie"what will this do to me?"
goth chick #1"it will refresh you...?"
jamie"i'll take the red one."
goth chick #2"have i seen you before?"
jamie"were you in jail in the last 10 years?
goth chick #2""what?"
jamie"forget it"
goth chick #2" why were you in jail?"
jamie "for not observing the 1st amendment."
goth chick #2"oh."
goth chick #3"my friends ditched me do you want to dance?"
jamie"what?" takes out ear plug.
goth chick #3"do you want to dance with me?"
jamie "you will regret it."
wilbert"my wife has no face and it has passed to the dna of my baby."
jamie to hot dyke with no shoes on but with sparkle high heels on the dance floor,"dorothy wants to know if those are blood diamonds!"
hot dyke " click click click there is no place like home. eat my pussy ass boy!"
jamie "i am not single!!!!!! leave me alone!"
hot dyke"who cares?"
jamie"i am gonna take your baby to the lab and graft it onto abraham lincolns corpse!"
hot dyke "you dance like you are gonna cry."
jamie "who the fuck are you talking to!?"
Friday, June 29
talking to myself
oh
fuck
this
ok
fuck
this
hey
you
stewart
are
you
getting
crazy
no
no
no
you
are
getting
more
than
that
thank
you
fucking
self
for
being
such
a
fucking
bore
just
go
die
already!
jesus christ i need you please calm my mind it is broken
jesus christ i need you please calm my heart it is feeling impossible
also my friends who were supposed to help me tonite are chasing a dog down the street
instead of getting me drunk
i am lower than a dog
that
is
why
i
want
to
die
everyday
that
makes
sense
W.T.F.
Jul 7 2007 8:00P
Fu-Long Beach outside of Taipei, Taiwan
real love, please make me want you more
Morrissey chooses death site
(Monday June 11, 2007 12:02 AM)
Morrissey has chosen the venue where he wishes to be buried at the time of his death.
The former Smiths star wants to be laid to rest in Los Angeles at celebrated graveyard Hollywood Forever, alongside the likes of Johnny Ramone.
The revelation coincides with Morrissey's performance in the showbiz capital on Friday night, where he played a rapturously received two-hour set to 18,000 people.
Speaking about the plans for his body, he said: "I like Hollywood Forever. I've sat there for a very long time and felt quite good about it.
"I've even considered putting money down for reserving a spot", he explained, before revealing what he would like inscribed on his tombstone.
"I always felt I wanted nothing more than my name, birth date, death date and all three names, Steven Patrick Morrissey."
The concert at the Hollywood Bowl spanned his entire career, opening with The Smiths' classic "The Queen Is Dead" and concluding with "There Is A Light That Never Goes Out".
Speaking to the crowd, Morrissey said: "It's been 15 years since they allowed me into the Hollywood Bowl, so thank you for sustaining your interest, or renewing your interest.
"Or if you were born in the last 15 years, as most of you were, I'm very grateful."
Morrissey's set-list was as follows, according to the NME:
"The Queen Is Dead"
"Last Of The Famous International Playboys"
"Ganglord"
"National Front Disco"
"Disappointed"
"Girlfriend In A Coma"
"Let Me Kiss You"
"The Boy With A Thorn In His Side"
"Every Day Is Like Sunday"
"Irish Blood, English Heart"
"All You Need Is Me"
"First Of The Gang To Die"
"I Just Want to See the Boy Happy"
"I Will See You In Far Off Places"
"That's How People Grow Up"
"Life is a Pigsty"
"How Soon Is Now"
"Please, Please, Please Let Me Get What I Want"
"You're Gonna Need Someone On Your Side"
"There Is A Light That Never Goes Out"
hi!!!!!!!!!!!!!!!!!!!!!!!!!!!!!!!!!!!!!!!!!!!!!!!!!!
oh hey if you were wondering if life was not pointless and mean, well i wanted to remind you that it is. sorry to bum you out but it is. or at least until jan 2008.
haiku of the day by jamie the fuck my own ragged attempts at being brave circa 2007
fuck this, i hate you
i wish i was dead by ape
primate assassin
Monday, June 25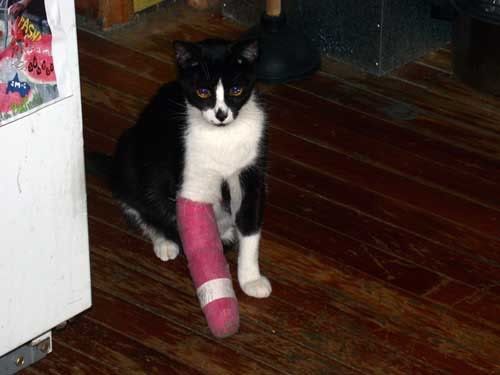 Cosmonaut fractured her leg. Granola, her brother, would lick her anis because she was in too much pain to clean herself after she pooped. Would your brother lick your butt-hole if you broke your leg and couldn't wipe yourself?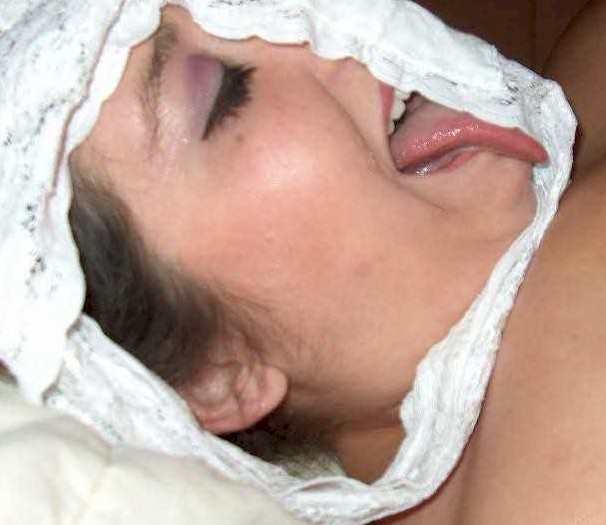 Sunday, June 24
oh this poster is really cool too: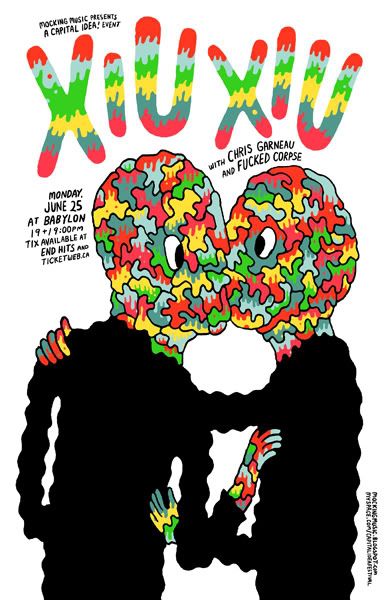 xiu xiu in ottawa
hi we are playing at the capital idea! festival in ottawa, on. thats canada. we are playing at babylon. 8pm. mon. june 25th. we are playing with one of my favorite people on earth chris garneau. so you should come. ok?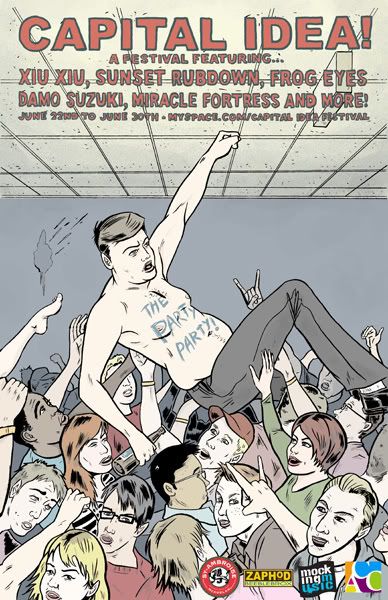 Wednesday, June 20
jamie, holy shit, look at this:
OK... I made a new photo-book from the last tour:
I only made 20 of them b/c I am sick and tired of laboring over books. You can find info
here.
But... I decided to make one on lulu.com that is an open edition and cheap. You can get it
here
. Lulu sucks because there is no flexibility in their page layouts - but whatever...
lulu version:
today is the summer solstice.
das kapital in china
jamie tried to post this a long time ago, and he said it didn't work, so i'll do it>
Chris Touchton (VC) of Xbxrx/hawnay troof/ kit/ modern reveries/ rock goggle fantasy... He... He is supposed to die. Here's the story: He's supposed to die in China. OK, the story: Chris comes from alabama. mobile, alabama to be exact. his dad is the booty-man (i'm serious). The Booty-man is on his second mail order bride from China. Usually they just leave him after they get their green card. This one is different... And CT/VC and his brother ST were wondering why... They were also wondering why she bought a gun and has been doing target practise. Hawnay Troof is playing some shows in China - and she decided to take the whole "family" to china. oh, and taking the family includes taking the gun. From vc/ct i heard that, in an all of a sudden immaculate use of written english, she sent him e-mails about how it would be wonderful for everyone to be together in china and meet her side of the family (with the gun). still a little confused, the brothers thought, why would she want to kill us, the booty man's got no $$$$$$. I guess a little while later they found out Booty Man has got a new health insurance plan which would leave him and his brother with half a million. so, if somehow the brothers are dead, and booty man is dead, the wife has got a bunch of dough.
will this be the end of oakland?
to be continued in communist china...
a premonition of doom to come:
interview between Bradford Cox of Deerhunter and Dennis Cooper in ANP:
DC: there has to be a fight, you know? there's like no throbbing gristle no is there? i mean wolf eyes and lighting bolt and all that, but they're fun. they're not dangerous, there's no gg allin. i wonder why...
BC: i kind of want to fill that void. i sort of aspire to chanel stuff, like throbbing gristle, Dennis Cooper, Patti Smith, and my own personal issues with Deerhunter. That's exactly why I'm doing it. And you see someone like Xiu Xiu, who is totally non compromising... but doesn't seem extroverted enough to present a threat or challenge.
DC: You've got the field to yourself, the void to yourself if you want it. It seems to end in pain though. Well, that's interesting about Xiu Xiu isn't it. He's a really strong artist, but you're right, he doesn't perception or cultural mores, or whatever. Someone was telling me about Oxbow. Do you know them?
i miss you , yes you!!!!!!!!!!!!! with the knife above your bed
haiku of the day by jamie the trap door circa 2007
marta and edwin
cecily and vivian
thanks for saying hi
Monday, June 18
solo shows
hello
i am playing some solo shows this week opening for shearwater
it will be
Appalachian
ballads, white gospel and clawhammer banjo songs


if you want to come they are at
tuesday
ECHO LA
wednesday
BOTTOM OF THE HILL SF
thursday
DANTES
PDX
friday
CROCODILE SEATTLE
the following
monday
xiu
xiu
is playing in
ottowa
. we will hand carve and tan a more complete post about that in a bit along with some other
july
shows
thank you horace and set!!!!!
Friday, June 15
cats everywhere, in your hair
Thursday, June 14
last night i dreamt that greg from deerhoof told me to hold the phone b/c he had stuff to do. he said maggie from kill rock stars would give me a phone number. the phone number ended up being for a place in palos verdes - it was to a coffin shop. deerhoof wanted a coffin (that had a japanese name) for part of their stage show. i am scared to check my email b/c i see two unread emails from JS and one from JB. ahhhhhh!
karaoke of err, why not !!!!! art rock history
ok first
satomi and portia thank you for making this this happen
you are generous and genius
last night karaoke with
the kill rock stars staff, maggie, ingrid, portia, michael, four paws staff, marissa,
deerhoof, erase earta, numbers, xiu xiu , wilbert williams and paul costuros.
i am honored to have been a part of it
you only get one shot, mom i cant die in Salem's lot
Saturday, June 9
hotiline #16
H

OTLINE #16
HAIRLINE #16
I CANT STAND TO EVEN WALK IN A StraIGHT LINE FROM ONE
WORRY TO ANOTHER LINE #16 FUCK YOU MYSELF!!!!!!!!!!!!

!!
R

ECORDING DIARY
OVER THE VAST PANORAMA THAT IS THE FETID LIFE OF LE SHWEE SHWEE I HAVE GOTTEN SEVERAL
REQUESTS TO DO THIS SORT OF THING BUT WAS NEVER SURE HOW TO DO I

T SO...
EURKEA
TH

E HOT SLOT LINE
i will do my best to say what we are doing.
we start today to mix our next record with greg saunier from deerhoof
i think it might be called "seperation" but we are not sure
we are working very hard
we want to make a work of art. so what, you fucking lazy asshole what are you trying to do wi

th your stupid
life.
we t

hink about you when we make this, that we want to make something great for you
we want to dislike ourselves less by doing something hopfully our best.
unhealthy or health

y?
oh i just remembered that i can't give a fuck.

Friday, June 8
Dear
Prof. Boesenberg,
Ah! I wish I hadn't felt so hurried at our office hour earlier today, so I could have perhaps presented myself in a clearer manner, and also might have had a chance to ask you some more questions that have been knocking around in my head. I hope this correspondence (whose length I apologize for in advance) will be a small remedy...
First of all, I want to ask again if a contemporary parallel to "golddigging" exists? How are women nowadays reacting to the still male-dominant culture, the "glass-ceiling," in shush-shushed but too apparent discrimination? Is it still mainly openly-admitted manipulation?
Second, I must admit that I often leave our class discussions with mixed feelings. Often with more questions, more doubts, sometimes disbelief. To cite a more specific example, at the last discussion, I mentioned the lack of diversity on campus, especially apparent when just walking through the main campus lawn. The reply that I received was that the campus was in no way segregated. That there were no special sections reserved for students of certain race. But of course, I wasn't implying that at all. In fact, that was exactly the point-- that there is no open law of segregation, yet the lawn is still "white"! That there is no segregation laws in Berlin, yet people of certain race still live in social ghettos-- Turks in Kreuzberg, Vietnamese in East EAST Berlin, and etc.
For me, personally, it is a matter of zones of comfort, of familiarity. But am I merely pulling a Bell Hooks were I to yell out, "There are no Asian people having lunch and cigarettes on the lawn because they are uncomfortable to be there! Because there are only white students there, and somewhere inside of the hearts of non-whites, the Fear is still there!" "Fear": I've thought a lot of this word since it's been brought up a few weeks ago, and I think I realize more now what that means. I've spent last semester in Göttingen, and there, I've encountered for the first time since my first immigration to LA, the fear of being a foreigner.
Walking through streets, a crowded train car, racist comments such as "ching chong wing wong" and "china!" etc were not only common, but came to be expected. It was not an ignorant exception, but a norm! I became aware of my racial difference as "other-ness" more than I have in a long time while living in the bubble of San Francisco and Los Angeles. My race was not just a fact to be noted, but to be marked by.
Will someone tell me that this fear is irrational in Berlin? Am I overexaggerating my own sense of Other-ness? Do I feel ridiculous because this is actually a color-blind city, or merely because they want me to think it is? Am I over-indignant? Overly-sensitive? Overly-aware? Am I over-anything? Mind you, there is little sarcasm involved in these questions.What I think most about is this: Whether my own fears and discomfort at being an Asian-American in Germany, in Berlin, on campus even, are justified or not. I mean, i can't help but feel what I feel, but is this irrational to feel?I realize it is a lot of ask for, but are there any answers??
Sincerely,Hyunhye Seo
hotline cat poems
when cats meow they say , i dont care for hello or men that are perfect are they liars? its not relly poem but its totally ok beacuse i don't give a fuck ooooooooooooooooooooooooooooooooooooh

=
cats are very east to pet if they like you alot but if they dint you cant pet them cat
=
screaming really loud screaming so much screaming amd meowing so loud loud screams and meowsput you in fucking cat handcuffs!
=
shannon says cats are pretty nice. dont let your life be governed by what disturbs you.
=
will
feral cats abound wandering in my back yard i fear for their lives
=
kitty cat #2
by jacob
a cat named coffee
the night my mom brought it home
the coyote ate it
=
police/cat activity is a bitch, the world does not owe you anything, get over it, we get depressed, big fucking surprise, i still go to work. you are better than that.8pm to 8am the nature of the universe, why are you so self obsessed in your hotline, get over it!ches is the drummer. fuck the man! make your life into a commodity that is bullshit any authentic creation is a gift to the wolrd!!!!!!! i had to hide in the closet to hide from guys with machettes who were going to chop me up! my mother and i were just trying to administer some help!!!!!!! make some bread from soggy life!!!!!!!art and suffering
=
dreams of april 13th
she will throw me down the stairs
4 people fighting for fun listening to music
i love this scene
tomorrow will be terrible becasue of prom
=
17 it was just donald and i
mother fed him i wish i
was a cat catas have it all
they never fall in love they never fuck they just do it
one day turned away his majesty
he never swated at me again
he likely hates me
just like you
=
josh
boy i know won a bike in a raffle in a bar i see him biking around it is beauitiful to behold a cat caught a cane toad in its mouth after a couple of minutes of coughing and convulsing it collapsed
=
jocob
she makes my nose itch
kitty cat i wish you'd leave
but yes you are quite cute
Wednesday, June 6
los angeles in the summer is a slow dying dog.  i am bored to death and in the process of slowly deteriorating; but at such a slow pace i am conscious of time and the slow occurrence of the meaninglessness I am surrounded by.  i am eating moldy bread in the hopes that something exciting will happen.  i want an unpredictable body.  i want to vomit uncontrollably onto this world.  check out lines.  presidents.  traffic.  television screens.  paypal transaction fees.  taxpayers.  choosing toothpastes.  entertainment.  police cars.
caff-flick records pod-cast i curated is now up!!!!!!
go here and listen.
john cage vs mortan feldman featuring:
yves klein
nels cline
freddy ruppert
ches smith
caralee
miya osaki
brendan fowler
sam mickens
gabe
mary pearson
and more
from a
veg. vietnamese/ chinese restaurant
in oc
London 2012 Logo
At first I was like, "WTF?" – now I really really like this logo.
talk about having balls.
Sunday, June 3
are you watching me jamie?
http://en.wikipedia.org/wiki/2029
Saturday, June 2
HOTLINE # 14 OR 15 BURGER TIME!
H
OT LINE
#
14 OR 15 I DON'T GIVE A FUUUUUUUUUUUQ
HAG LINE #14 OR 15 I DON'T GIVE

A

SUCKY SUCKY
FUCK YR COUSIN #14 OR 15 I DON'T GIVE A DEAD DOG RANCH YOU STUPID COCK
K!!!
cAT POEMS!!!!

!

!!!!!!!!!!!!!!!!
P
USSAY POEMS!!!!!!!!!!!!!!
!
I
WILL RECITE AN ORIGINAL CAT POEM EVERYDAY (BEST CASE SCENARIO) AND THEN ASK THAT YOU IN CASPIAN TERN RECITE ONE - THAT YOU HAVE COMPOSED. DON'T LIE. DON'T SAY ANYTHING THAT SOMEONE ALREADY SAID.


I ALREADY TOLD ONE LIE IN THIS POST. DON'T JUST DON'T OK. I KNOW IT'S OVER. IT WAS SO REAL. IF YOU'RE SO FUNNY THEN WHY ARE YOU ON YOUR OWN MOTORIZED BEENIE MAN REPLICA FUCK ME FUCK ME FUCK ME BOT TONITE? YOU LOOK SO HOT WHEN YOU DO THAT.


THEN I WILL POST THE CAT POEM THAT IS THE EASIEST TO TYPE AND THAT I CAN HEAR THE MOST CLEARLY AND THAT I LIKE. SO IF YOU NEED THE TINY WORLD OF

WWW.

XIUXIU.ORG


TO DISPLAY YOUR FUCKING CAT VERSE ,YOU FUCKING EAGLE OF DICK AND SLOT, THEN LEAN HEAVILY ON MY IMPATIENCE.


HYUNHYE SAID THAT IF I WAS A GHOST AND HAUNTED HER AND MY GHOST OPENED HER LAP TOP STARTED CHECKING PHANTASMAGORICAL EMAIL THAT SHE WOULD KNOW IT WAS ME BECAUSE

E
VERY OTHER KEY STROKE WOULD BE BACKSPACE. THIS HOT LINE WAS NOT MY IDEA. I WISH IT WAS. I WISH EVERYTHING WAS MY IDEA. LIKE WHEN YOU LOST YOUR MOUTH VIRGINITY TO YOUR BASEBALL COACH, I WISH IT WAS MY IDEA.
I FEEL SO CRAZY RIGHT N OW I AM GOING TO CUT A HOLE IN MY CHEST AND SEW MY BUTT HOLE ON IT SO THEN YOU CAN FINGER MY BUTT HOLE AND TOUCH MY HEART. THIS IS NOT MY IDEA

EITHER!.!.!....!.!.!
did you know that i have 4 scalpels in my freezer?
on the B.A.R.T. tonight...
little child to mother "why is there darkness?"
mother to the little child "because there is light."
fuck this
Where is Hyunhye Seo?
Friday, June 1
Artist Damien Hirst has unveiled a diamond-encrusted human skull worth £50m - said to be the most expensive piece of contemporary art.

The 18th Century skull is entirely covered in 8,601 jewels, while new teeth were made for the artwork at a cost of £14m.